thanks for visiting for another week of wiww!  join me and link up your weekly outfits and lets keep each other accountable to getting out of our jammies everyday, moving beyond the yoga pants, and putting a bit of effort into ourselves each day.
1st day of the queen bee market – thanks to april for taking the pic!
cardi, shorts and tights – target
top and boots – forever 21
mum pin – tutorial by me
necklace – lisa leonard designs
qbm, day 2, with mollie
cardi – banana republic
dress and boots – forever 21
tank and tights – target
under dress – goodwill
petal pushers – the pleated poppy
necklace – lisa leonard designs
wanna link up with me?  yay!  just follow the rules:
1. link to your specific blog post, not your blog's main page. ex: http://thepleatedpoppy.com/2011/09/what-i-wore-wednesday-fall-inspiration/ not http://thepleatedpoppy.com/blog/.
2. please only link outfit related posts. your craft project may be adorable, or that may be a great giveaway, but this linky is for outfit related posts only – thank you!
3. please please please link back here to me so all this wiww stuff makes sense to your readers. and its just nice to do ;) grab a button from my sidebar (see the code box?).
4. check out as many links as possible! i am constantly inspired by so many outfits each week! and you will definitely find some new blogs that you've never stumbled upon before – so fun!
i'm also linking up with nina of momma go round for "real momma, real style" – join me there, mkay?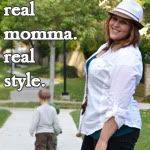 also, be sure to check out my new sale items and also all my "last one!" items – there are some really good ones there!
and don't forget about my special new deals!